06 Jul

Student Comments on the Map Year
Christopher Huynh
Coming from a background in physics, it was easy for me to look at philosophy and scoff at it. But as we examined and dug deeper into different philosophies, I saw how much more there was to the world aside from pure numbers. In particular, I liked the phenomenologists we studied in the Map Year, with their emphasis on humanity, which my previous education seemed to have completely left out.
Raphael De Rosa
My third year of philosophy at St Philip's (the Map Year) was by far the most challenging and the most fruitful. My first two years were an immersion in the teachings of St Thomas and Vatican II. Building upon this foundation, the Map Year applies these teachings to the 20th century and contemporary thought. Each philosophy course effectively critiques our culture and offers a truer alternative – the Church's response – to the problems of the day. The Oratorian Fathers implement a unique combination of rigorous academics, insightful spirituality and genuine charity that penetrate every aspect of the seminarian's life. Since classes at St Philip's Seminary are tailored specifically for seminarians, the Oratory naturally cultivates a greater love for the Church, provides the necessary intellectual tools to engage the culture, and forms young men into holy priests.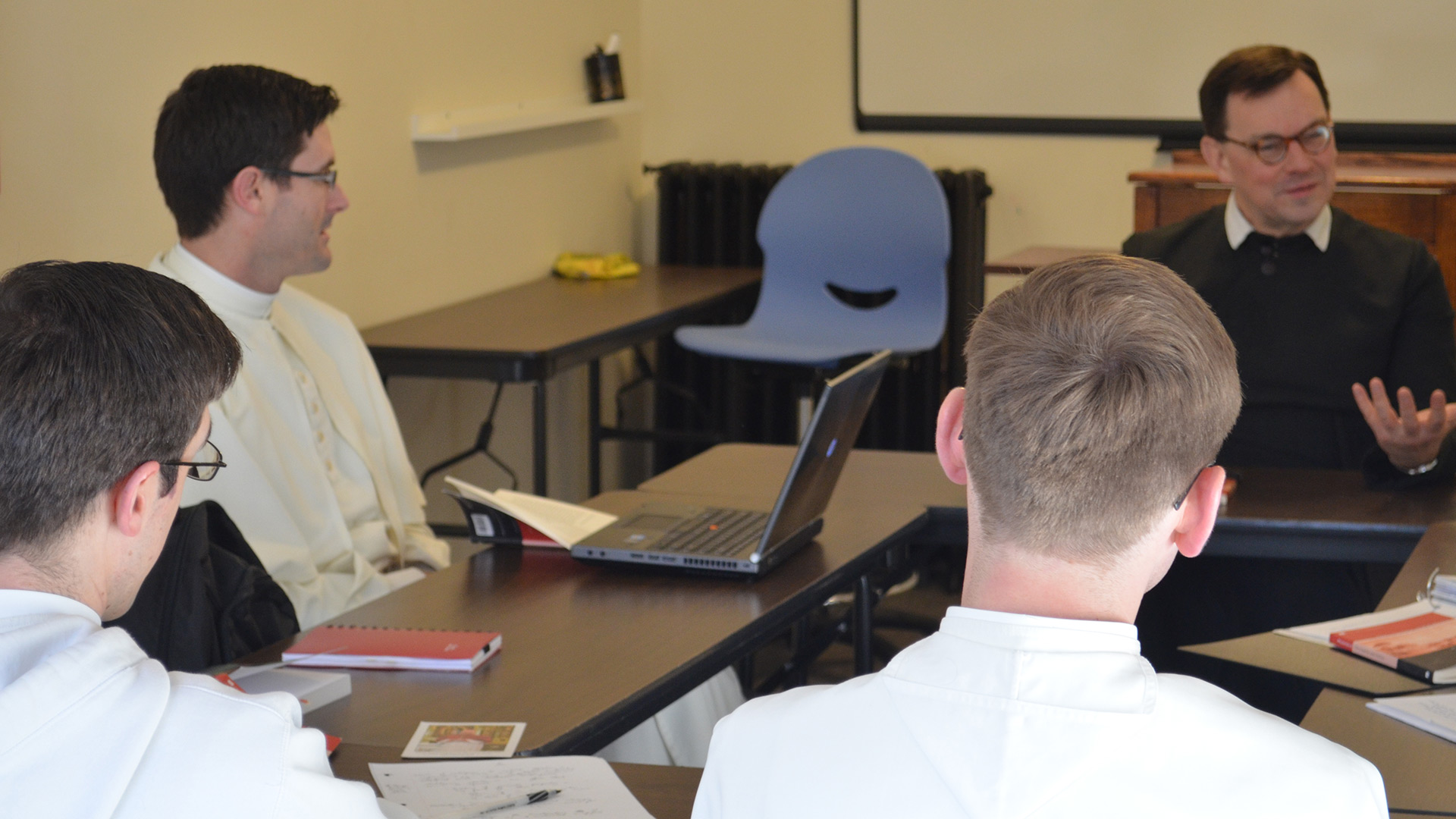 Frater Matthew Desme
The Map Year of philosophy at St. Philip's Seminary gives a seminarian a challenging and enlightening education on his way to becoming a Catholic priest. The curriculum covers a breadth of topics (philosophy, architecture, art, literature, and politics), taking into account both historical and modern views. Such a curriculum, paired with knowledgeable instructors, allows a seminarian at the end of his philosophical studies to get a grasp of the trends within the universal Church and helps to show the various ways that the Truth has been concretized within various cultures.
Studying these topics, while engaged with spiritual formation and a strong prayer life, enables a man to conform his life to the faith which he professes in a way that is free, integrated, and authentic. This was the great fruit of the Map Year for me. I was presented with a wide range of ideas, both old and new, right and wrong, along with various ways that these ideas had expressed themselves in cultures. Such a perspective allowed me not only to understand contemporary currents of thought within the universal Church, but also to understand myself and my faith better. I am grateful for having been given the opportunity to be a part of St. Philip's Seminary Map Year philosophy program.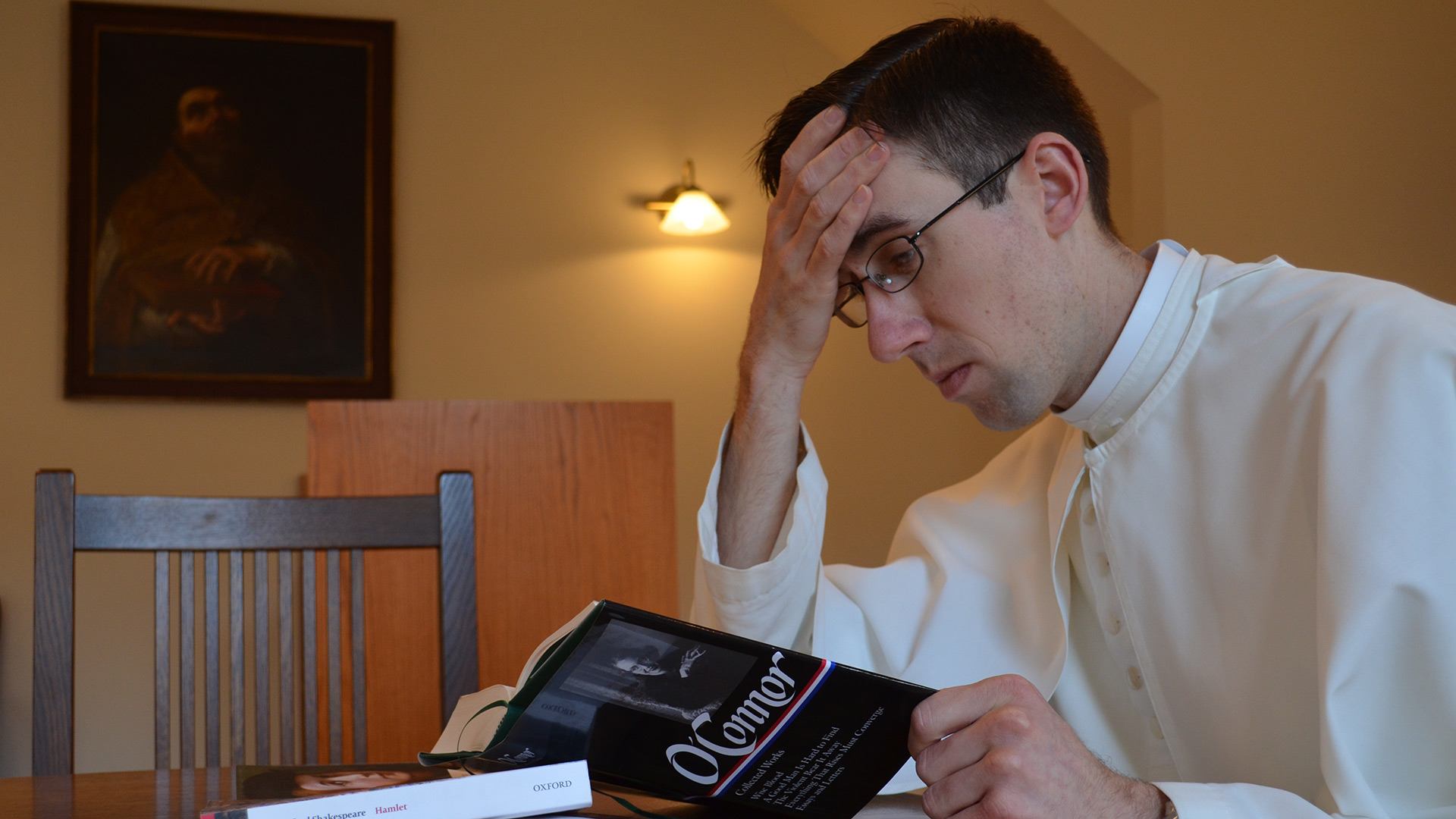 Frater Edmund Page
I am very thankful that my superiors have begun sending our seminarians to the Map Year at St. Philip's Seminary. This year not only gave me a more acute appreciation of our Catholic philosophical tradition, but it also deepened my knowledge and experience of our rich heritage of Catholic culture. For instance, I am not a big novel reader, and our busy monastic schedule provides little time for reading novels or other works of literature. But thanks to Mr. David Warren's Catholic Literature class, I was able to enjoy some important Catholic authors such as Waugh, O'Connor, Endo and others. In being exposed to such works, we became engaged in difficult philosophical questions crucially important for our times. Art has a powerful ability to expose the richness of truth which cannot be gained simply be reading dry syllogisms. Providentially, such "modern" philosophical topics were then probed more deeply in other classes such as Contemporary Catholic Theology and 19th and 20th Century Philosophy. I found a great unity to the curriculum provided in the Map Year, and in exploring more recent Catholic thinkers, I feel better prepared for theology and my future priestly ministry.