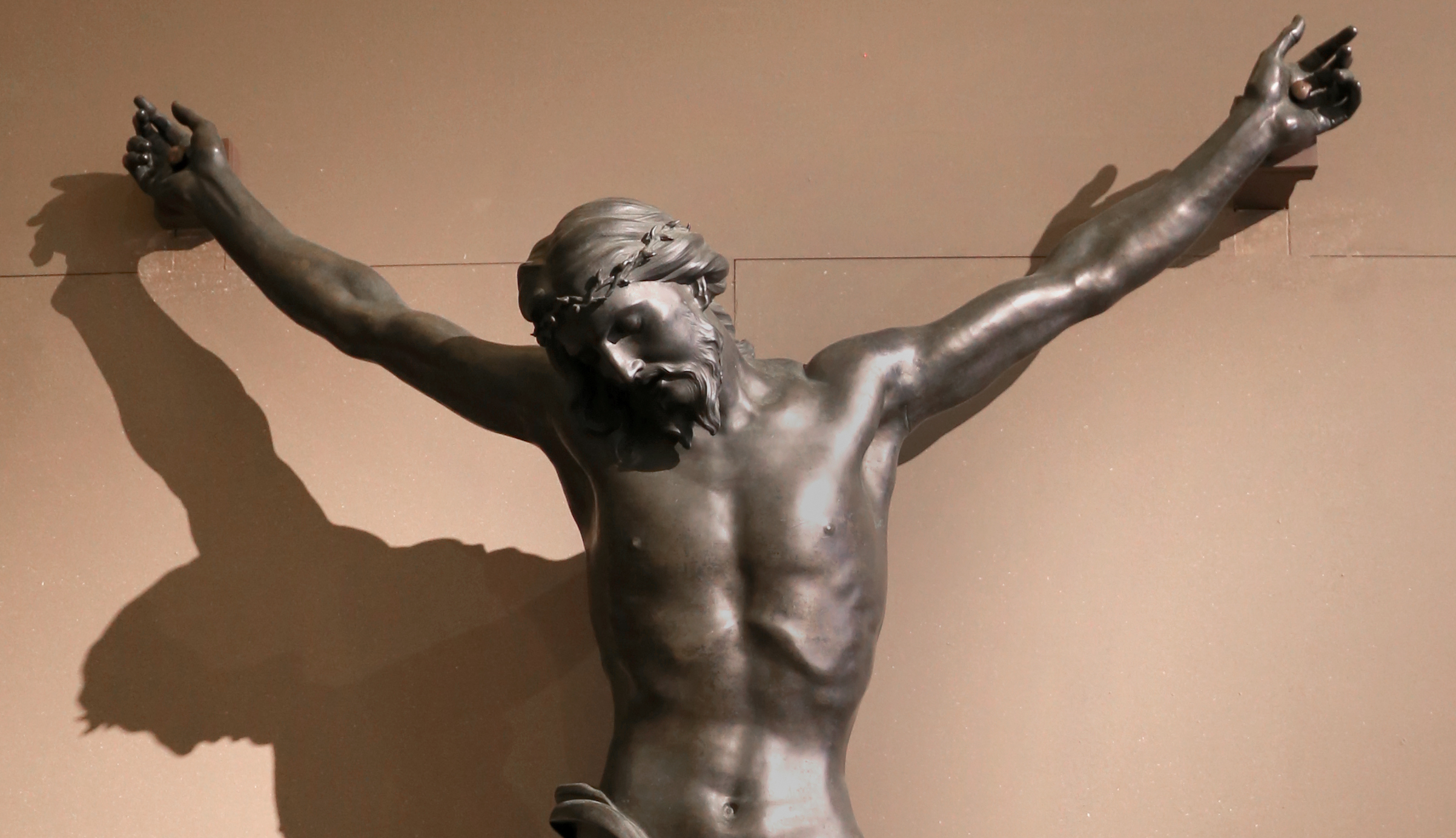 21 Jan

Reflections on the Revelation of Christ

I myself did not know him.

In these words John testifies to Christ – but in an unexpected way. Rather than pointing to something distinguishing Christ from everyone else, he instead insists that nothing distinguishes Him. This is unexpected because, although John is entirely given over to revealing Him, it turns out that part of what revealing Him involves is the acknowledgment that revealing Him is impossible. I myself did not know him. John did not know Him, because nothing in Christ Himself enabled John to recognize Him; in Himself, Christ was anonymous, hidden, subsumed in common humanity. What reveals Him is nothing in Himself, but exterior signs that point to Him: the Spirit descending as a dove, the Divine voice interpreting what transpires. And yet this anonymity, according to which the Saviour and the saved appear to be indistinguishable, is eminently deserving of testimony. It isn't something negative or accidental. In Christianity the difference between the Saviour and the saved intentionally undergoes a mysterious kind of eclipse; and the reason is nothing less than salvation. It is precisely in the mysterious solidarity between Christ and ourselves that salvation is achieved.

The prototype of this pattern is to be found in certain Old Testament texts, and above all in Isaiah's prophecies of the Suffering Servant, in whom the Church has always seen Christ Himself anticipated. In Isaiah's prophecy, the Suffering Servant

poured out his soul to death, and was numbered with the transgressors; yet he bore the sins of many, and made intercession for the transgressors.

Here we encounter the paradox that Christ will bring to consummation. The paradox is twofold. On the one hand we discover that he who bears our sins is not at all set apart. Instead he is mistaken for a transgressor, disappearing anonymously into the misery that is ours. On the other hand, however, we discover that it is precisely in being subjected to this anonymity that his redemptive work is made possible. It is in his solidarity with us that he saves us. This is because he must take to himself everything that is ours, for it is in bearing it that he overcomes it. It is not in spite of being the Saviour, but because of it, that he is not set apart.

And so, in the consummation, St Paul can tell us that

for our sake [God] made [Christ] to be sin who knew no sin, so that in him we might become the righteousness of God.

Here the paradox receives its most intense and enduring expression. The sinless one becomes sin, so that sinners may become the righteousness of God. What St Paul tells us is that Christ identifies Himself with sin, thereby removing from us the burden that is ours and transferring it to Himself. At the same time, He transfers to us what is His, the life that is the righteousness of God. In other words, there is an exchange of places between Christ and ourselves: He becomes us, so that we can become Him.

From this perspective we can begin to see more clearly the event at the heart of today's Gospel, in which Christ approaches John to be baptized. It is not for any purpose of separating Himself, but instead so that He may identify with us. In St Matthew's account, it is the Baptist who would impose separation, when he says

'I need to be baptized by you, and do you come to me?'

– but Christ insists, deploying an explanation (which must at this point have been deeply enigmatic) in which the connection between solidarity and righteousness again surfaces:

…Jesus answered Him, 'Let it be so now; for thus it is fitting for us to fulfill all righteousness.'

God's righteousness does not work by separating the Saviour and the saved. Instead it involves the Saviour identifying with the saved, in a movement by which He does not abandon His identity as Saviour, but accomplishes it.

Having begun to see that this is the Christian pattern of things, however, we are still left wondering how it can be true. How is it even possible for there to be solidarity between the Saviour and the saved? Put another way, how can there be a sinless solidarity with sin? Now there is certainly something inexhaustibly mysterious here. But in trying to achieve some insight into it, w should remember at least this: that sin never unites, it only divides. What this means is that it is sin that makes solidarity impossible. And this in turn implies that it is in fact only the sinless one Who can enter into solidarity with us. Only He can share our burden, for sin itself shares nothing, not even its own burdens. Love alone has the capacity to share in the burdens of the world's sin. And at the same time, and for the same reason, it also has the capacity, in bearing it, to take it away.

By Fr Philip Cleevely, Cong. Orat.