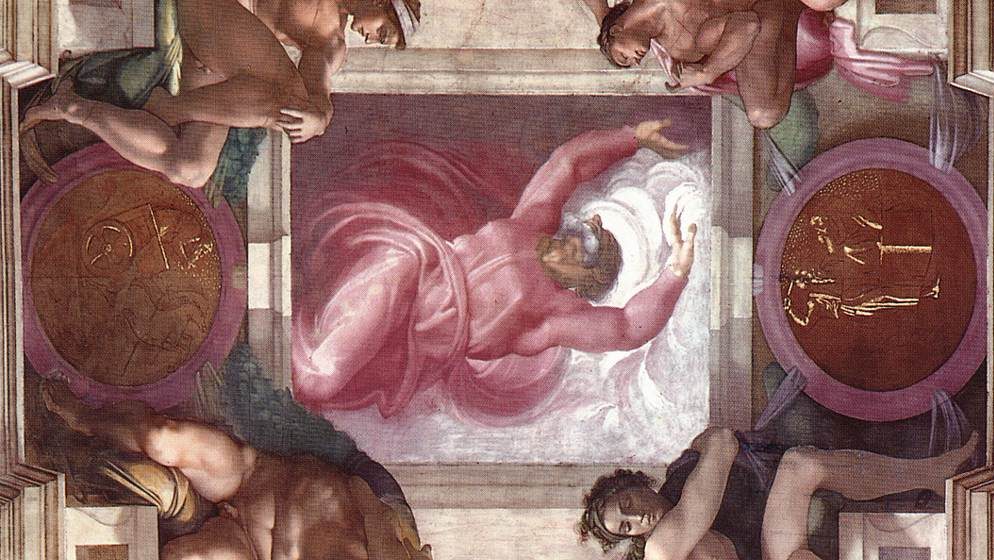 10 Feb

Reflections on Light and Darkness

The feast of the Presentation of the Lord recalls and retrieves the dawning of a light: a light that enlightens and glorifies. The light is Christ, the same light of which St John speaks: shining in a darkness that cannot overcome it. But when Christ comes to enlighten and glorify the humanity which He has taken to Himself, He doesn't unfold Himself in a visible contrast, the light that is His contending externally with the darkness that is ours. It isn't that kind of enlightenment and glory that He brings. For this light, the light that is Christ, shines not only in but also with-in the darkness: not just in it, but in it and with it – with-in. His light does not simply oppose itself to a darkness that surrounds it without touching it, but rather seeks out the darkness and, having found it, enters into it, bears it as His own, accompanying the darkness to the end and, only in that way, dispelling it for ever. The light shines in darkness, but in the form of intimately being with the darkness; and then, in the innocence of its unreserved solidarity with the darkness, even to the extremity of consenting to be visibly extinguished, it is not overcome but remains what it is: by which point it has become an invisible light communicating an invisible victory, beyond being portrayed, which can only be lived.

The Letter to the Hebrews expresses it perfectly: Since then the children share in flesh and blood, He Himself likewise partook of the same nature, that through death He might destroy the power of him who has the power of death, that is, the devil, and deliver all those who through fear of death were subject to lifelong bondage. What could be darker than flesh and blood fearing and undergoing the power of death? And yet the light partook of this fear and this death, consented, in us and for us, to the final power of this darkness; and He did this not in spite of being light, but because He was light: in fact His partaking of it is light – that light should do this is what it means to be light – or, better, it is what it means to be this light, the true light as St John calls it. For we may imagine a light that disdains the darkness; but God sends us a light that shares it. And that is because this light, this enlightenment and glory, is Love.

It is Love that suddenly comes to His temple, as Malachi in some sense foresees; and His temple, first and last of all, is ourselves: the flesh, including its darkness, which He became, to refine and purify it from within.

And again, what is purified and refined here is the darkness itself, in which we find ourselves – and in which is also disclosed to us the light Who Himself found us there. The Letter to the Hebrews once more opens this up for us. Therefore He had to be made like His brethren in every respect … For because He Himself has suffered and been tempted, He is able to help those who are tempted. It is in suffering and temptation that He shows Himself and offers Himself to us, because our sufferings and temptations are His, He anticipates us in them, so that we need never deviate, or panic or think ourselves lost – for in every respect, as the Letter to the Hebrews says, He has established a likeness with us, a solidarity, in which His endurance sustains our own. This is the light He brings, the refinement and purification He works in us, the scandal or stumbling block over which we either rise or fall: not that we must be pure and refined, in order to approach Him, but that He has approached us in our impurity and un-refinement, which He neither condones nor shuns, but consents to use, if only we will offer them to Him. What refines and purifies us, then, is to entrust ourselves to Him in everything, as in everything He entrusted Himself to the Father: it is in His offering of Himself that we learn to offer ourselves and, as Malachi says, thereby to present right offerings to God.

Others may look for happiness from their riches or their talents, said St Claude de la Colombière, they may rely upon the innocence of their lives, the rigour of their penance, the number of their good works, or the fervour of their prayers; but for me my confidence shall be my confidence itself.

What else could Love ask of us?

And there are the words also of St Therese of Lisieux: It is not because I have been preserved from mortal sin that I go to God with confidence and love. Even if I had on my conscience all the crimes that one could commit, I am sure I would lose nothing of my confidence … No, there is no one who could frighten me, because I know too well what to believe about His mercy.

By Fr Philip Cleevely, Cong. Orat.