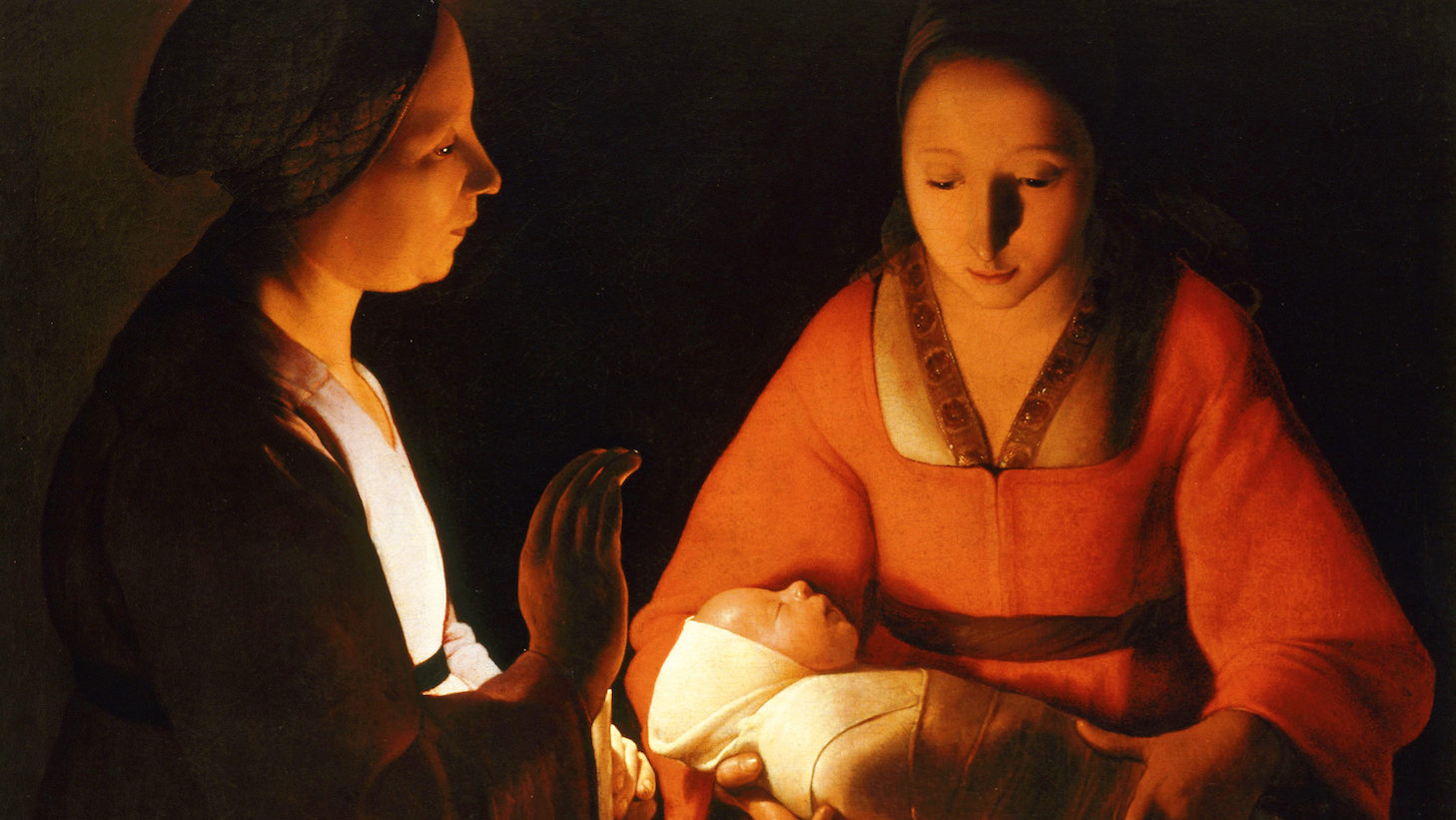 25 Aug

Reflections on Sanctity

What is sanctity? There are of course various ways in which we can try to think about it. One is this. Sanctity is our participation in God. What does this mean? St John calls us the children of God. This means something more than that we belong to God and are dependent upon Him. We are God's children because we have come to share in the life of the Divine Son. And because of this, because we are coming to share in the Sonship opened up to us by the Incarnate Word, we are being drawn into God's Trinitarian life. This is what participating in God means, and this participation is what sanctity consists in, in this life and also in Heaven. The saints in heaven, we say, are with God, and sometimes we say, with St John, that they see God. What being with God or seeing Him means is this: in the Holy Spirit the saints participate in the ascended and incarnate Son's eternal life with the Father.

There's one implication of this I'd like to draw out. St Theresa of Avila insists that in our spiritual lives in this world we can never transcend the humanity of Christ. Here and now, she claims, our knowledge and love of God must always unfold and be shaped by our conformity to the sacred humanity of the Son. Thinking about the saints in heaven, however, we find it easier to abandon this perspective. But why? It is in His humanity that Christ ascends to the Father, and this means that after the Ascension human being exists in the very intimacy of Divine life, united personally to the Son in eternity. And if our sanctification in this world consists in coming to share in the Son's life, this means that for us Heaven itself consists in living in and through the ascended humanity of the Son. In the Apocalypse, we are shown the Risen Christ as the Lamb and the saints as a great multitude standing before Him. Heaven is represented to us as a kind of gathering centred upon the Risen Christ: Heavenly life draws from and shares in the Risen humanity of the Lamb; that is why Heaven is shown to us as embodied and social and festive.

Now this sharing in God's Trinitarian life is the purpose, the consummation, of our creation. God is creating us for sanctity: He is creating us to share in His life.

This is the perspective taken by St Paul in his letter to the Colossians. In Chapter 1 he tells us that the Incarnate Son is 'the first-born of all creation', which means that 'in him all things were created, in heaven and on earth, visible and invisible'. 'All things were created through him and for him', St Paul continues, in such a way that 'He is before all things, and in him all things hold together'. Creation, then, in its very foundations, seems to be conceived in and ordered to the Word made flesh, to Him Whom St Paul calls 'the image of the invisible God'.

And in this holding together of all things in the Incarnate Word, according to St Paul, there seems to be embraced, as it were at a glance, not only the fall and then 'redemption [and] the forgiveness of sins', but also, and as a consummation, our entry into the kingdom of the Son, which St Paul calls our 'share of the inheritance of the saints in light'.

St Paul then shows us a single, unifying why of creation. The priority of the Incarnation seems absolute. It is capable of containing within itself and overcoming every eventuality, even the eventuality of sin. In Christ, creation unfolds in a fundamental and predominating movement towards the saints, towards sanctity, towards the communication of Triune life.

Of course this doesn't mean that the movement of creation cannot be resisted. Sin is all too evidently a fact, and hell for human beings is a real possibility. This is essential to say. But, at the same time, neither are sin and damnation principles which are on equal footing with grace and salvation, as if one somehow needed both in order to produce a balanced creation, or perhaps a balanced expression of God. Creation – our being and the being of the world – is for the sake of sanctity. Sin, above all hell, are in this context a kind of absurdity, a resistance to the meaning and direction of everything that is. But because of human freedom, absurdities can be real.

A final point.

In St Paul's vision of things, and not only in his letter to the Colossians, the whole of creation appears somehow implicated in the movement towards the communication of Triune life. But sometimes we read accounts of the spiritual life which seem to encourage flight from creation. These accounts can make it sound as if creation is simply to be despised and overcome. On these accounts it is as if creation has no positive value of its own, and is merely a backdrop for our journey to Heaven.

But surely it's a little strange to think that creation is being created merely so that it can be renounced. Perhaps, after all, it's being created so that it can be loved, and perhaps learning to love what God is creating is an essential part of what sanctity involves. If sanctity consists in participating in God, how in fact could it be otherwise?

Learning to love what God has created … We have to learn to love the world, not as sin would have us love it, but as God would have us love it – loving it as the Father loved it, when He sent His Son into the world not so that the world would be condemned, but so that through the Son it would be saved. What does this Divine love for the world look like? It looks like the Beatitudes. And this Divine love for the world, in which we are called to share, is itself an essential dimension of sanctity.

By Fr Philip Cleevely, Cong. Orat.